Expensive Night Clubs Around The World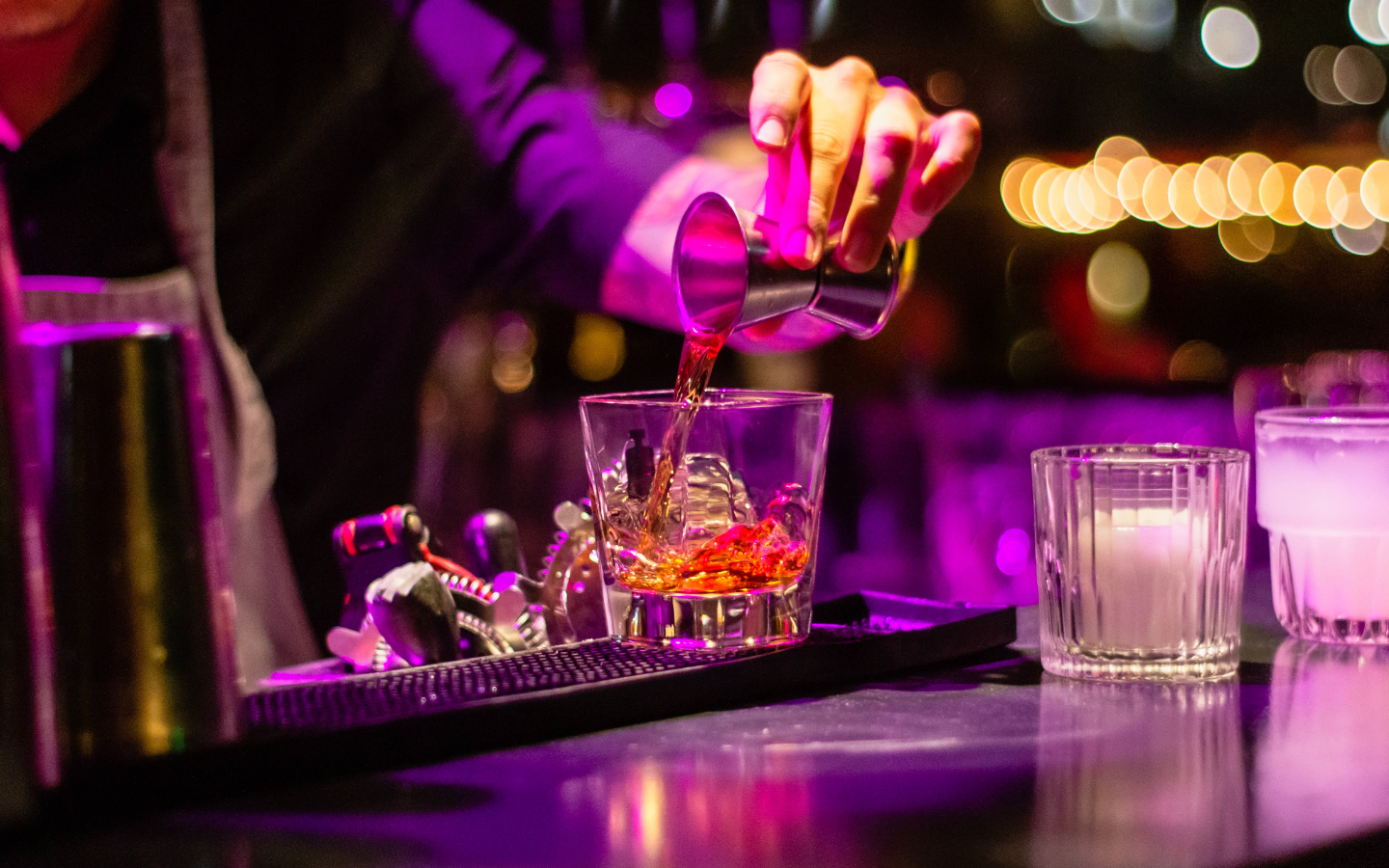 Where Luxury Meets Nightlife
Nightlife has always been synonymous with glitz, glamour, and exclusivity. For the elite and well-heeled, the world's most expensive nightclubs offer an unforgettable experience like no other. From the high-energy beats of the music to the lavish interiors and top-notch services, these elite establishments cater to the whims and fancies of the world's wealthiest party-goers. In this blog post, we take you on a virtual tour of some of the most exclusive and expensive nightclubs around the globe, delving into their opulence and the popular snacks, bottles, and drinks that make the night even more extraordinary.
1. Omnia – Las Vegas, USA
Location: Caesars Palace, Las Vegas, Nevada
Las Vegas is renowned for its extravagant nightlife, and Omnia takes the cake when it comes to opulence. Boasting a massive 75,000 square feet of pure luxury, this nightclub features a mesmerizing chandelier that descends over the dance floor, creating an unforgettable experience for the partygoers. The club regularly hosts A-list DJs, such as Calvin Harris and Martin Garrix, who amp up the energy of the crowd.
Popular Snacks: Omnia offers a diverse array of delectable snacks, ranging from gourmet sliders and sushi to sumptuous desserts, ensuring that guests never go hungry during their night of revelry.
Popular Bottles and Drinks: The club boasts an extensive list of premium spirits and champagne bottles, with Dom Perignon and Ace of Spades being amongst the most popular choices for those looking to celebrate in style.
2. Cavalli Club – Dubai, UAE
Location: Fairmont Hotel, Dubai
Dubai is no stranger to luxury, and the Cavalli Club epitomizes the city's extravagant lifestyle. Designed by fashion icon Roberto Cavalli, this nightclub exudes sophistication with its leopard prints, glimmering Swarovski crystals, and high-end furnishings. The club features live performances, top DJs, and an exclusive ambiance that appeals to Dubai's affluent party crowd.
Popular Snacks: The Cavalli Club serves an exquisite selection of Italian-inspired gourmet bites, including truffle-infused dishes and mouthwatering canapés that perfectly complement the upscale setting.
Popular Bottles and Drinks: When it comes to drinks, the club offers an extensive wine list and showcases an impressive collection of premium liquors. Guests often indulge in top-shelf vodka, whiskey, and exclusive champagne like Armand de Brignac.
3. Berghain – Berlin, Germany
Location: Friedrichshain, Berlin
In stark contrast to the glitz of Las Vegas and Dubai, Berghain is an underground techno haven renowned for its cutting-edge music and minimalist industrial architecture. Situated in a former power plant, the club has a reputation for its strict door policy and secretive atmosphere, adding to its allure. Berghain has become an icon of the electronic dance music scene, attracting music enthusiasts from across the globe.
Popular Snacks: Berghain is more focused on the music and dancing, so you won't find elaborate snacks here. However, they do offer some light refreshments to keep the energy going.
Popular Bottles and Drinks: As a temple of techno, the emphasis at Berghain is primarily on the music and the experience. While they do serve drinks, the club is more renowned for its world-class DJs and immersive sound systems.
4. Cirque le Soir – London, UK
Location: Soho, London
Stepping into Cirque le Soir is like entering a surreal and magical circus-themed wonderland. This extravagant nightclub in London offers an immersive experience like no other, with fire breathers, contortionists, and other performers adding to the mesmerizing atmosphere. The club attracts celebrities and VIPs, and its extravagant interior keeps the party going till the early hours.
Popular Snacks: Cirque le Soir serves an assortment of delectable snacks, from gourmet finger foods to visually stunning creations that complement the club's carnival theme.
Popular Bottles and Drinks: The club offers an impressive selection of premium champagnes and spirits. Expect to find luxury brands like Moet & Chandon, Belvedere, and Hennessy, which are frequently seen in the hands of the club's high-profile clientele.
5. White Dubai – Dubai, UAE
Location: Meydan Grandstand, Dubai
Dubai makes another appearance on our list, this time with White Dubai, an extravagant open-air nightclub offering stunning views of the city's skyline. This high-energy club features impressive light shows, world-class DJs, and a trendy rooftop setting that's perfect for dancing the night away.
Popular Snacks: White Dubai offers a range of delicious bites and international delicacies to keep the party-goers satisfied. From sushi platters to sliders, guests can indulge in a variety of finger foods.
Popular Bottles and Drinks: The club features a wide range of spirits and champagne brands, with Belaire Rosé and Veuve Clicquot being amongst the favorites of the well-heeled crowd.
These are just a few of the most exclusive and expensive nightclubs around the world, each offering a unique and unforgettable experience. Whether you're dancing under a dazzling chandelier in Las Vegas, partying in an underground techno haven in Berlin, or reveling in the circus-themed ambiance of London, these clubs promise to leave you with memories that last a lifetime.
Please note that while the drinks mentioned are popular choices at these nightclubs, the preferences of patrons can vary, and many of these establishments regularly update their menus to cater to evolving tastes. If you ever find yourself at one of these exclusive hotspots, remember to indulge responsibly and savor the extravagance of the moment.
Disclaimer: Prices and offerings mentioned in this blog post are based on information available up to September 2021 and are subject to change. It's advisable to check the latest details and offerings of these nightclubs before planning your visit.
https://vipforest.com/wp-content/uploads/2023/07/Expensive-Night-Clubs-Around-The-World-007.jpg
900
1440
vipme
https://vipforest.com/wp-content/uploads/2023/07/vip-logo.jpg
vipme
2023-07-30 08:30:32
2023-07-30 08:30:32
Expensive Night Clubs Around The World